SEARCH THE WEB
CURRENT HEADLINES
LOCAL WEATHER

Thu, 21 Mar 2019 05:12:29 GMT
The President says he'd be glad if Americans saw final report by Mueller. There's cause to doubt his sincerity.
Donald Trump, the President who refused to release his tax returns, just made an unexpected gesture towards transparency, saying he'd be happy for Americans to see Robert Mueller's final report.
Thu, 21 Mar 2019 04:18:05 GMT
Don Lemon: This is a trick Trump has played before
CNN's Don Lemon criticizes President Donald Trump for his recent remarks about the Mueller report, the late Sen. John McCain and George Conway, the husband of White House counselor Kellyanne Conway.
Thu, 21 Mar 2019 00:24:46 GMT
Hope Hicks to cooperate with Dems' Trump probe
Hope Hicks, the former White House communications director and long-time confidante of President Donald Trump, plans to turn over documents to the House Judiciary Committee as part of its investigation into potential obstruction of justice.
Wed, 20 Mar 2019 23:53:04 GMT
Lawmaker says Hope Hicks has 'seen things'
Rep. Eric Swalwell (D-CA) tells CNN's Erin Burnett why he thinks House committees stand to learn a lot from former White House communications director Hope Hicks, who plans to comply with document requests.
Wed, 20 Mar 2019 12:50:51 GMT
Analysis: Mueller probe revelations explain Trump's rage
President Donald Trump looks -- and is acting -- rattled and encircled by the Russia investigation. And a series of fresh disclosures on Tuesday show there is every reason for him to feel threatened by the vast shadow it is casting over his life, business and presidency.
Thu, 21 Mar 2019 06:12:15 GMT
Opinion: If the Mueller report goes to the Supreme Court...
As special counsel Robert Mueller prepares to issue his final report, we soon could face a constitutional dilemma -- leading down the same road previously walked by President Richard Nixon. The facts are different in some respects now, but the stakes would be the same.
Wed, 20 Mar 2019 22:52:02 GMT
Justice Clarence Thomas asked a question for the first time in 3 years -- here's why
The question Supreme Court Justice Clarence Thomas asked on Wednesday -- one of his exceptionally rare queries -- involved race. But as has happened before, there was a twist.
TETRIS TOP SCORES
FEATURED POLL

Usernames:
Scores:
jrjenk00
19940
benji
18490
byron
16370
Play Tetris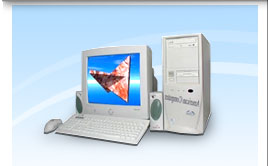 | | |
| --- | --- |
| Events Calendar | |
There are no events for this date.
Upcoming Events
There are no Upcoming Events.
Copyright © 2019. Blue One Communications, Inc.