SEARCH THE WEB
CURRENT HEADLINES
LOCAL WEATHER

Fri, 04 Dec 2020 14:02:08 GMT
A single vote against recommending that long-term care residents be among the first to receive Covid vaccinations highlights the issue
A guide to helping and getting help during the coronavirus crisis
Sat, 05 Dec 2020 05:45:24 GMT
First shipments of coronavirus vaccine will fall short
State health departments and governors' offices across the country are finally being told by the Centers for Disease Control and Prevention and Operation Warp Speed how many doses of the coronavirus vaccine they will initially be receiving once the vaccine becomes is authorized, and it's not enough.
Sat, 05 Dec 2020 00:45:47 GMT
Covid-19 has already exhausted the US. And it's only the start of a dark and deadly winter
For weeks, experts have warned Americans in increasingly dire terms that this winter will be one of the darkest periods in the nation's public health history.
Sat, 05 Dec 2020 00:45:47 GMT
Moderna Covid-19 vaccine trial participant recounts her experience

Sat, 05 Dec 2020 05:14:24 GMT
Watch the entire CNN coronavirus town hall
CNN's Anderson Cooper and Dr. Sanjay Gupta host a global town hall with Dr. Anthony Fauci about Covid-19 vaccines. Watch the full event below.
Sat, 05 Dec 2020 00:38:38 GMT
New CDC guidance suggests masks should sometimes be worn at home, too
Masks are "critical" to controlling the spread of coronavirus, and that includes at home sometimes, the US Centers for Disease Control and Prevention said Friday.
Fri, 04 Dec 2020 23:07:22 GMT
Trump administration must accept new DACA applications, judge rules
The Trump administration must post a public notice that it will accept new applications for the Obama-era program shielding undocumented immigrants who came to the US as children from deportation, a federal judge ordered Friday.
TETRIS TOP SCORES
FEATURED POLL

Usernames:
Scores:
jrjenk00
19940
benji
18490
byron
16370
Play Tetris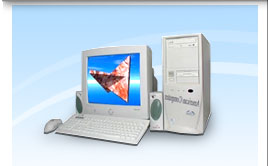 | | |
| --- | --- |
| Events Calendar | |
There are no events for this date.
Upcoming Events
There are no Upcoming Events.
Copyright © 2020. Blue One Communications, Inc.