SEARCH THE WEB
CURRENT HEADLINES
LOCAL WEATHER

Mon, 24 Jul 2017 22:38:25 GMT
Trump's camp denied contact with Russian government but veracity of that story may be crumbling

Tue, 25 Jul 2017 01:38:04 GMT
Cooper on Kushner admission: Not fake news, real facts
CNN's Anderson Cooper analyzes President Trump's son-in-law Jared Kushner and his admission that he took a few meetings with Russians during Trump's campaign and transition.
Mon, 24 Jul 2017 19:52:35 GMT
Kushner speaks on Russia meetings

Tue, 25 Jul 2017 04:24:02 GMT
Ryan defends Mueller as Trump attacks counsel
House Speaker Paul Ryan on Monday defended special counsel Robert Mueller, who is leading the investigation into Russian meddling in the 2016 election amid allegations by President Donald Trump that the investigation is a "witch hunt."
Mon, 24 Jul 2017 20:52:47 GMT
Giuliani praises Sessions' decision to recuse himself
Former New York City Mayor Rudy Giuliani on Monday swatted away a report that he is a contender to replace Attorney General Jeff Sessions
Tue, 25 Jul 2017 03:13:41 GMT
Trump's political jamboree
New White House communications czar Anthony Scaramucci wasn't joking when he said he wanted Donald Trump to "be himself."
Tue, 25 Jul 2017 03:03:21 GMT
McCain returning for health care vote
Sen. John McCain, recently diagnosed with an aggressive form of brain cancer, will make a dramatic return to the Senate Tuesday to cast a critical vote on health care legislation.
TETRIS TOP SCORES
FEATURED POLL

Usernames:
Scores:
jrjenk00
19940
benji
18490
byron
16370
Play Tetris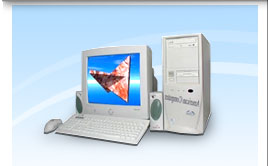 | | |
| --- | --- |
| Events Calendar | |
There are no events for this date.
Upcoming Events
There are no Upcoming Events.
Copyright © 2017. Blue One Communications, Inc.