SEARCH THE WEB
CURRENT HEADLINES
LOCAL WEATHER

Mon, 21 May 2018 11:47:15 GMT
Trump unleashed a new political earthquake over the weekend with his FBI spy charge
President Donald Trump has wrenched the United States back to the brink of a constitutional showdown after a weekend of rage culminated in his demand for an investigation into claims that the Obama administration inserted a spy in his 2016 campaign.
Mon, 21 May 2018 07:27:51 GMT
NYT: Donald Trump Jr. met with Gulf emissary at Trump Tower ahead of 2016 election
Three months before the 2016 presidential election, Donald Trump Jr. met with a small group of people at Trump Tower in New York, including an emissary for two Arab princes and an Israeli social media specialist, who offered assistance to the Trump campaign, The New York Times reported on Saturday, citing several people with knowledge of the encounters.
Mon, 21 May 2018 00:43:37 GMT
The Trump team's amazing, evolving Russia defense
When it comes to the Russia investigation, it's not so much that the Trump team has a habit of "moving the goalposts," but that those goalposts have been rigged to roller skates and pushed downhill toward what feels like an inevitable end: where no matter what special counsel Robert Mueller finds, Trump will declare himself vindicated.
Mon, 21 May 2018 11:47:58 GMT
Opinion: Trump is poisoning the conversation about Mueller
On Sunday, President Donald Trump unleashed a tweetstorm, which culminated with his "demand" for an investigation into whether the FBI tried to infiltrate his campaign. In response, Department of Justice Spokesperson Sarah Isgur Flores issued a statement, saying the DOJ would ask its Inspector General to expand its review to address the President's concerns. While Trump's latest move is contentious, it's hardly surprising.
Mon, 21 May 2018 12:20:19 GMT
Clapper: Trump's demand a 'disturbing assault'
Former Director of National Intelligence James Clapper says President Trump's call for the Justice Department to find out if the FBI spied on his campaign is "not good for the country."
Mon, 21 May 2018 15:53:13 GMT
The latest on the Texas school shooting

Mon, 21 May 2018 15:42:59 GMT
Trump touts Haspel confirmation at CIA visit
President Donald Trump delivered a glowing endorsement of new CIA Director Gina Haspel at her swearing in at CIA headquarters, the first time Trump has returned there since his controversial speech the day after his inauguration.
TETRIS TOP SCORES
FEATURED POLL

Usernames:
Scores:
jrjenk00
19940
benji
18490
byron
16370
Play Tetris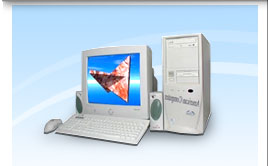 | | |
| --- | --- |
| Events Calendar | |
There are no events for this date.
Upcoming Events
There are no Upcoming Events.
Copyright © 2018. Blue One Communications, Inc.