SEARCH THE WEB
CURRENT HEADLINES
LOCAL WEATHER

Sun, 28 Feb 2021 20:35:40 GMT
The CDC committee unanimously voted to recommend using Johnson & Johnson's Covid-19 vaccine
Centers for Disease Control and Prevention vaccine advisers voted Sunday to recommend the Johnson & Johnson Covid-19 vaccine for the US. It is the first of the three authorized Covid-19 vaccines that comes in a single dose.
Sat, 27 Feb 2021 23:18:40 GMT
Johnson & Johnson's vaccine is different. Here's how.

Sun, 28 Feb 2021 20:24:24 GMT
New Covid-19 cases have stopped declining. Don't repeat the mistakes of 2020 and start a new surge, Fauci says

Sun, 28 Feb 2021 20:24:24 GMT
China created a story of the pandemic. These people revealed details Beijing left out

Sun, 28 Feb 2021 14:52:21 GMT
Dr. Anthony Fauci on case count: This is what history tells us
Dr. Anthony Fauci cautioned against relaxing pandemic restrictions throughout the US even though Covid-19 cases have plateaued, citing how premature relaxations of restrictions can lead to new spikes in cases.
Sun, 28 Feb 2021 19:13:20 GMT
White House and Democrats defend House passing Covid-19 relief package without GOP support
The White House and congressional Democrats on Sunday defended the House's passage of President Joe Biden's $1.9 trillion coronavirus relief package without any Republican support, arguing the Senate must now move quickly on the proposal to address the economic crisis caused by the pandemic.
Sun, 28 Feb 2021 01:15:05 GMT
He's had Covid-19 symptoms for a year. Hear his daily battle
CNN's Pamela Brown talks with Ed Hornick, a Yahoo News editor who had coronavirus over a year ago, but still deals with symptoms daily.
TETRIS TOP SCORES
FEATURED POLL

Usernames:
Scores:
jrjenk00
19940
benji
18490
byron
16370
Play Tetris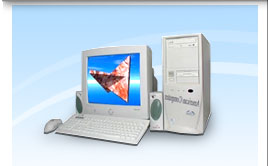 | | |
| --- | --- |
| Events Calendar | |
There are no events for this date.
Upcoming Events
There are no Upcoming Events.
Copyright © 2021. Blue One Communications, Inc.